How to customize Flipbooks through Global Settings?
Are you aware of the new amazing features launched by Dearflip Joomla Flipbook Extension? Our extension not only lets you embed pdf in Joomla & create stunning flipbooks but also makes them easily manageable. Having said that, Dearflip's new feature, the Global Settings will make it even easier to customize the flipbooks. You can change the look and feel of all the flipbooks from one place. From changing the background to modifying the flip duration, all you can do is through Global settings under the Dearflip component.
Customize all the flipbooks on your Joomla website at once and make them look consistent. Dearflip lets you create your own brand. All you need to do is, follow these simple steps:
Step 1: Go to Components -> Dearflip
Step 2: Click on Global Settings
Step 3: From the bunch of options available, make changes according to how you wish.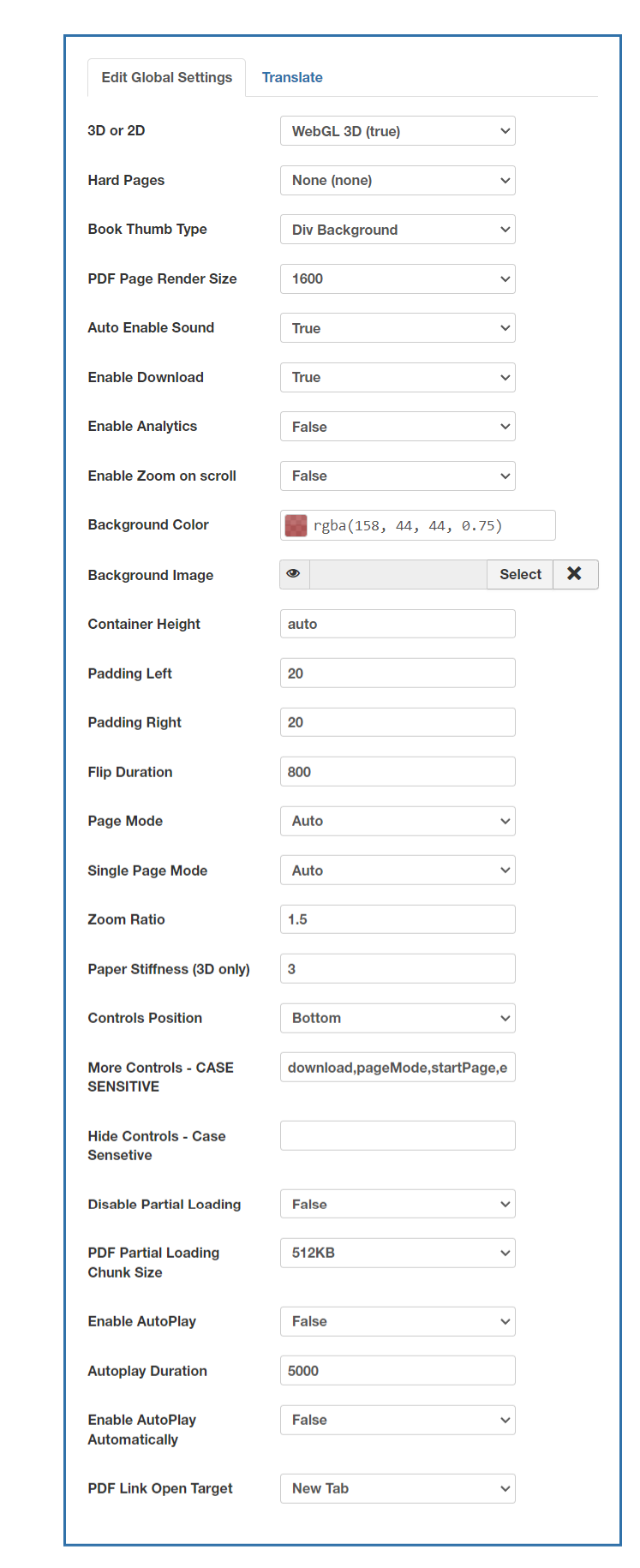 Step 4: Save the changes by clicking on the 'Save' button on the top left.
Step 5: Visit your site to see the changes.
These changes will be applied to all the flipbooks on your site by default. If you want some of the flipbooks on your site to look different, you can just go to the individual flipbook and modify the required fields anytime.
In addition to that, you can now even translate the flipbook into any language by using the Translation feature under Global settings. See the Joomla flipbook translation tutorial here.